Wyoming is an attractive state in which to form an LLC.  Not only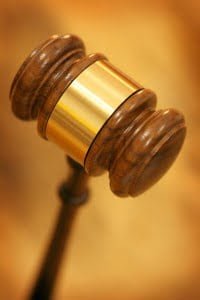 is there no state income tax, but the laws governing Wyoming LLC formation provide substantial privacy and limited liability for LLC members.
Advantage of Privacy
Unlike many other states, Wyoming LLC formation does not require managers or members to be publicly identified.  Other states maintain a publicly accessible database which lists the identity of members and managers.  The minimal reporting and disclosure requirements in Wyoming ensure the privacy of LLC members and managers.
Liability Protection
Not only are the personal assets of individual members of an LLC protected against creditors of the LLC, but the LLC and its members are also protected against creditors of individual members.  In other states, personal debts of LLC owners could be satisfied by foreclosing on the owner's LLC interest or by getting an order to dissolve the LLC and sell its assets.  Not so in Wyoming.
Wyoming LLC formation provides superior asset protection since the exclusive remedy for creditors of an owner's personal debts is a charging order.  This means that the LLC could be ordered by the court to pay the creditor any distribution which would be paid to the LLC member.  The creditor cannot force a distribution, participate in the LLC's management, or force a dissolution of the LLC and sale of its assets.  Indeed, the limited rights afforded the creditor by a charging order means that, often, creditors cannot collect the debt.
This significant liability protection also extends to single-member LLCs.  Unlike many states, which treat single-member and multi-member LLCs differently regarding the personal creditors of members, Wyoming does not make any such distinction.  Therefore, even though the creditors of single-member LLCs in other states may have an easier time collecting debts, Wyoming specifically extends the exclusive charging order remedy to LLCs with one member and, again, ensures that Wyoming is a superior choice to many other states when forming an LLC.
For Legal Assistance
Call The Sutton Law Center to discuss the liability protection of Wyoming LLCs.