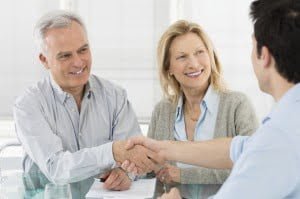 Sometimes even the most well-meaning of businesses get entangled in legal disputes. Disputes between business are usually lose-lose situations because, no matter what the facts of the case are, getting mired in protracted business litigation takes time and resources away from the company that could be better spent elsewhere, distracting employees and putting a drain on the company's finances. A dedicated Reno corporate services attorney can help you deal with business disputes and litigation so that you can devote your time to running your business.
What We Can Do For You
We will strive to work with your company's best interests in mind and resolve any business disputes in the most efficient and cost-effective manner possible. We will listen closely to your concerns and goals, gather the facts, determine the best legal course of action, and work with you and your partners to come up with the best legal solution that preserves your business's interests and integrity.
Business Disputes
Whatever kind of business dispute you face, we want you to know that you will be in experienced and qualified hands. We know that you would rather spend your time focusing on your company and your employees, and not dealing with protracted, tedious legal dispute resolution, so we will make sure to keep in frequent communication to let you know what you need to, but we will handle the finer details of litigation ourselves.
Contact Us to Learn More
If you need an experienced Reno corporate services attorney who will handle your company with personalized, effective representation, contact the Sutton Law Center, A Professional Corporation, toll-free at 1-800-700-1430. And you can explore this website to find out more about our other corporate services, and how we can help your business grow and flourish.