Our Asset Protection Attorney Explains How Pet Trusts Work
*We no longer practice estate planning but can refer you to an estate planning attorney if you call us at 775-824-0300.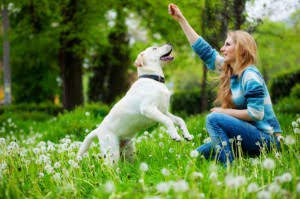 Calling an asset protection attorney can help you rest assured that your beloved pet will be taken care of after you are gone. Establishing a pet trust in your estate plan will help ensure that your loyal animal companion will receive the care that you are no longer able to provide.
How Do I Set Up a Pet Trust?
A pet trust sounds like it could be complicated, however it really is not with the help of an asset protection attorney. Your attorney will help you to draft your last will and testament or a living trust if you have not established one already. Before setting up the pet trust, your asset protection attorney will want to ask you some questions such as:
How much money do you normally spend per month on your pet?
Consider costs for food, medication, annual vet visits for vaccinations, essential equipment, and any other expenses that go towards your pet's daily upkeep.
Do you have a friend or family member who would be interested in taking care of your pet once you are unable to? Is there anyone who has previously cared for your animal or shown interest in caring for them long term?
You will want to consider someone who could provide a loving and caring environment for your pet. You will need to consider your pet's future needs as well. Think of any ailments your pet may have had or common problems that arise with the breed such as muscular, intestinal, or skeletal issues. These issues will require the care of a veterinarian and will need to be considered in the estimated amount for your pet's care.
Contact an Asset Protection Attorney
To help make arrangements for your pet, call an asset protection attorney from the Sutton Law Center at (775) 824-0300.