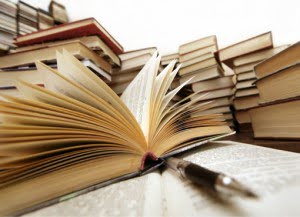 While asset protection has traditionally been viewed as a strategy that only the rich have had to employ, an asset protection attorney can explain that this is not the case. People of all walks of life can benefit from using asset protection strategies, including individuals who want to protect their businesses or individuals who want to protect their assets from exposure in case of divorce.
Types of Exposure
An asset protection attorney can explain that there are a number of reasons why individuals must use asset protection strategies. For example, a simple lawsuit can expose a person or business to financial risk, potentially even bankrupting the individual or business. Even individuals who merely have insurance can be targets if litigious individuals believe that the insurance company will quickly settle the case.
Attention to Asset Protection
There has been little to curb frivolous lawsuits in recent times. Additionally, individuals are confronted with stricter bankruptcy laws that would help them out of financial distress. Therefore, there is little drawback to a person suing on the drop of a hat for any perceived wrong that has been done to him or her. Doctors, business owners, real estate investors, business owners, or anyone with even a small amount of assets has reacted to the changing times in increasing numbers by using asset protection strategies. Some investment firms have entire divisions that are focused solely on asset protection trusts and other protective tools. Researchers have invested time and effort into finding low-cost asset protection strategies that individuals can use to ward off threats to their assets.
Asset Protection Strategies
An asset protection lawyer can describe the various ways that individuals can protect their assets. He or she may discuss whether any of the following options may be available in a particular client's case.
Retirement Accounts
Congress has made retirement accounts off-limits to the majority of creditors and lawsuits.
Special Trusts
An asset protection attorney can explain that there are certain trusts that provide asset protection. These may include offshore accounts, but they can also include on-shore accounts. Some states have attractive asset protection trusts, which typically cost only a fraction of the amount that an offshore account costs to set up, including South Dakota, Delaware, Rhode Island, and Alaska. Individuals generally do not have to be a resident of the state to set up a trust there.
Safe Deposit Boxes
There are certain drawbacks to putting diamonds, gold, and cash in a personal safe deposit box. For example, when the box's owner dies, the box is automatically sealed. The contents cannot be retrieved because it is reviewed for probate and tax liability purposes. An alternative is to use a corporate safe deposit box. Although humans die, a corporation can usually outlast the natural life of one key holder. Other key holders may still be alive and be able to access the items in the safe deposit box.
Insurance
Insurance products exist to protect individuals and businesses from personal injury claims and other types of lawsuits. These are commonly called "umbrella" insurance policies because they extend past the scope of other types of insurance products. These types of insurance programs only apply if the other policies have already been exhausted.
Homestead
In many areas, creditors or plaintiffs in personal injury cases are not able to go after a person's home. Therefore, one common sense asset protection strategy is to use available assets to pay off a home's mortgage or make improvements to it.
Increase Debt Load
In order to make an asset appear less attractive to a legal predator, an individual may increase the debt against that asset.
Legal Assistance from an Asset Protection Attorney
If you would like more information about steps that you can take to protect your assets, contact an asset protection lawyer from the Sutton Law Center by calling (775) 824-0300.