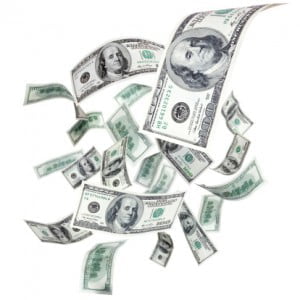 The Sutton Law Center Explains Your Options for Funding an LLC in Wyoming
You have formed an LLC in Wyoming. Now what?  For most new companies, the next step is raising money.  Even the best ideas and the best intentions will struggle to succeed without sufficient funding. The question you must answer is, where will this funding come from? Depending on your specific circumstances, you may have many options, including:
Obtaining a traditional bank loan or line of credit. Many new businesses start the search for funding here. Be prepared for a mountain of paperwork; numerous requests for documentation; and, even after all that, potential rejection.
Relying on personal or business credit cards. The dangers of high interest credit card debt are well known. If you choose this option, do so on a limited basis and always keep a close eye on your balance.
Borrowing from your retirement savings. Beware: In addition to risking your long-term financial security, you may face penalties and fines for early withdrawal of these funds.
Soliciting your family, friends and associates for a loan or investment. Because these individuals know you personally, they may be more willing than a bank or other large institution to take a leap of faith and invest in you. However, this personal relationship may be severely strained, if not permanently broken, if you are not able to repay these individuals.
Expanding your LLC to include new members, who will contribute funds and share the risk of the business venture, along with the reward.
Drawing on your personal resources and savings. Do you have assets (e.g., a home, a car, jewelry) you can sell for cash or use as collateral for a loan?
To obtain third-party funding, you likely will have to provide adequate collateral and guarantees. In most instances, you also will need a detailed business plan to instill some confidence in your ability to repay these individuals/entities and grow a successful business. Moreover, during the term of the loan (or, perhaps, as an inducement for the loan), the third-party may seek to participate in management; control disbursement of company funds; or obtain an ownership interest in the company. A comprehensive operating agreement will be necessary to deal with these issues. Third-party funding also may trigger SEC filing and reporting requirements.
The knowledgeable Wyoming LLC attorneys at The Sutton Law Center have decades of experience advising business owners. We can help you navigate the LLC funding process. Call us, at 775-824-0300, to schedule a consultation.