The Importance of Choosing the Right Business Entity to Meet Your Needs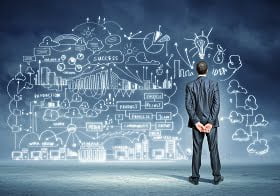 Trust your business start-up decisions to a knowledgeable entities strategy attorney who will take the time to understand your goals and help you understand which type of business structure best meets them and why.
Factors an Entities Strategy Attorney Uses to Help You Decide on a Business Structure
Many types of business entities are available to new and existing businesses that have distinct advantages and disadvantages. Your entities strategy attorney will interview you and determine what's most important to you. Do you need flexible management? Do you have liability exposure? What are the tax advantages depending on the structure you choose? How many employees do you have? Who are your business investors? Your entities strategy lawyer will review these questions with you.
An Entities Strategy Lawyer Will Explain How Different Business Structures Work
Incorporating is a popular choice that can be used for maximum asset protection. However, depending on how large your business is, there can be negative tax implications. Your entities strategy lawyer will discuss whether you qualify as an S corporation or a C corporation. A limited liability company may be the only option if you are a foreign investor. If you are a small business owner with limited risk of exposure to personal assets, few employees and no partners, your entities strategy lawyer can discuss the benefits and perils of operating as a sole proprietor and help you decide if and when it's time to think about incorporating.
At Sutton Law, you can entrust your legal matter to seasoned, knowledgeable entities strategy lawyers who will take the time to review your case and can put you in touch with expert accountants who can assist with tax planning strategy as well.
To discuss your case with an experienced entities strategy lawyer, contact the Sutton Law Center, P.C. Our attorneys will consult with you to learn your objectives and how to best meet them. We can also put you in touch with tax experts to fit your goals. To set up an appointment, call one of our numbers below.
U.S. Toll Free: 800-700-1430
U.S. Local: 775-824-0300 International: + 775-824-0300
Hablamos Español: 775-284-7165