Why incorporate in Wyoming?
Wyoming is one of the fastest-growing states for low-cost, low-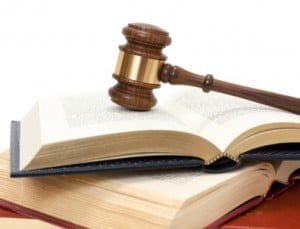 maintenance and no state tax incorporations. Why? Because Wyoming has actively sought to make its corporate law and business tax structure friendly and attractive to out-of-state companies looking for the best forum for formations.  And whereas gaming revenues keep Nevada a no-tax state, mining royalties keep Wyoming free from any state, personal or corporate income taxes.
A Few Reasons for Choosing Incorporation in Wyoming:
Privacy
Wyoming offers excellent privacy protection. Managers and members of LLCs are not listed on the public record. No information on shareholders is collected or shared with the IRS.
Asset Protection
Wyoming has strong asset protection laws – perhaps the strongest in the United States today. The corporate veil is protected if minimum formalities are followed.
Formation Costs
Wyoming is inexpensive compared to other states, even Nevada. Minimum filing fees add up to maximum savings for you.
Maintenance Costs
Wyoming has one of the lowest annual fee structures in the United States. Because the Wyoming annual fees are based on assets or employees physically located in Wyoming, you could pay as little as $52 per year to maintain your non-resident Wyoming entity.
Low Capitalization
Wyoming has no minimum capitalization requirements. Some states, such as Texas, insist that you put at least $1,000 into your entity on formation. Unlike Nevada, in Wyoming an unlimited number of shares can be authorized without paying additional filing fees.
Corporate Flexibility
Directors, officers and shareholders do not have to live in or hold meetings in Wyoming. Telephone meetings are permitted. One person may hold all director and officer positions, and directors and officers do not have to be stockholders. Through the unique Wyoming procedure known as continuance, out-of-state companies can become Wyoming corporations.
Wyoming Incorporation Package
The Sutton Law Center's Wyoming corporation, LLC and LP formations are complete and include the following:
All initial organizational filings with the Wyoming Secretary of State
One full year of Wyoming registered agent service
Preparation of Bylaws, Operating Agreement or Limited Partnership Agreement
Initial Meeting Minutes
Issuance of Stock, Membership Interests or Limited Partnership Interests
Corporate Minutes
Corporate Name Check
Instructions and Forms for obtaining a Federal Employer Identification Number (EIN)
Our $49 book, Bulletproof your Corporation, Limited Liability Company and Limited Partnership
You get all of this for $695 each (plus applicable filing fees). If you form three or more entities with us the price per entity is $595 each (plus applicable filing fees).
Interested in incorporating in Wyoming? Call us at 800-700-1430. Or email us today.