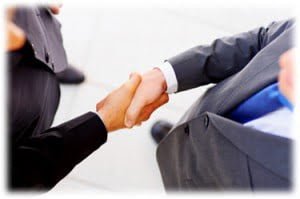 One of the most important reasons to incorporate is to protect the individuals who comprise the business from personal liability.  If someone wants to file a suit, you want it to be against the corporation and not against its owners, operators, directors or executives.  You also want to incorporate so that your business has a structure by which it can operate and a rule book that tells everyone how certain aspects of the business will be conducted.  Incorporation lawyers suggest you consider the following to start your business in a corporate form.
Determine Whether the Corporate Structure Is Right for Your Business
There are several ways in which you can structure your business entity.  You may want to form a C corporation or an S corporation.  You may want to form a limited liability company instead of a corporation.  All three of these entities will provide you with protection against personal liability.  A corporation has minutes and by-laws, while a limited liability company has an agreement between the individuals and is more like a partnership.  Those who operate the business may feel more comfortable with one corporate form as opposed to another.  You should also consult with your accountant to determine if one form is better for you than any of the others.  There are times that the tax considerations will help you decide which form of business your business needs to take.  Once these factors are determined, you should know the form of your entity and be ready to move on to incorporate.
Choose a Corporate Name
While choosing a corporate name may seem simple and obvious, it should be more than just a passing consideration.  You want to choose a name that best fits your business and its objectives.  Incorporating under a certain name may not give total protection for the name that you have chosen.  In other words, some other business may choose a name that is confusingly similar to yours.
You can usually register your name as a trade name in the county in which the business is operating.  The ultimate protection is to register the name with the United States Patent and Trademark Office (USPTO).  The USPTO site is an excellent place to start to check on the availability of your name.  However, the trademark registry has many twists and turns.  A name that appears to be available may contain elements that could lead to a rejection of your application.  The prudent approach would be to consult with an attorney who is very familiar with USPTO registration procedures.
Prepare and File Your Documents
Your attorney should be able to ensure that all of the proper documents are prepared for filing.  Often, an official notice of incorporation must be published in the newspaper.  The initial documents that are filed must meet certain statutory requirements.  They should also include any provisions that will account for any unique aspects of your corporation.  It is at this point that you should appoint a registered agent for the corporation.  The registered agent is someone who receives official legal documents and notices.  Often it is a member of the corporate structure; most often, it is the corporate attorney.  There are companies that provide the service of providing a registered agent.   In the unfortunate event that your company is sued, you would rather have the sheriff or process server deliver the documents to your agent than to arrive at your business during, say, an important meeting.
Once the required filing is complete, other documents need to be prepared.  For example, if you have a corporate structure (as opposed to a limited liability company), you should prepare minutes of your first corporate meeting and by-laws for your business.  You want to have all documentation prepared and completed at the outset.  These documents will contain important matters such as stock/equity structure, corporate officers and voting procedures, to name just a few.
Obtain an Employer Identification Number (EIN)
The EIN is number assigned for tax reporting purposes.  IRS Form SS-4 is used to obtain the EIN.  The form and instructions can be found on the IRS website.   It can be obtained online, via fax, by mail and, under certain circumstances, by telephone.  The entire process is relatively easy.  It will be difficult to forget this step in the incorporation process as your bank will most always want to see your EIN before it will open your corporate account.
Consider an S Election
After consultation with your attorney or accountant, you may decide that an S corporation will provide you with tax benefits that you want to take advantage of.  There is an official document that must be completed to make the election to operate as an S corporation and the document has to be completed within a very specific time period.  It is a very important part of the incorporation process that should not be ignored.
Plan Ahead
There are certain actions that have to be taken during the life of your corporation about which you should be aware from the beginning.  If you loan money to your business for which you seek repayment in the future, the loan should be a part of your written corporate record.  Your corporate documents should be updated with minutes prepared no less than on a yearly basis.  You will have to file an annual registration with the state that will usually be accompanied by an annual filing fee.  The state has the right to dissolve your corporation if you do not make the annual registration according to the rules it has established.  If you are not an official corporation, the individuals associated with the corporation stand the risk of being personally liable in the case of a  lawsuit as the protection the corporation affords will not exist.
As you can see, there are many steps in the process of incorporating your business.  Our experienced incorporation lawyers can guide you smoothly through each of them.  After your first meeting, we should have a good idea of what your venture is all about and will move your business forward in the right direction.
To get your business off to a strong start in the structure that will best accomplish your goals, speak to the incorporation lawyers at the Sutton Law Center.  Call us today at 800-700-1430 or 775-210-1962.