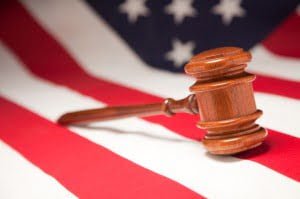 Whether estate planning is a sacred duty to your family or a chore you'd rather not have to deal with is a matter of perspective. In the paragraphs below, an experienced Reno estate planning attorney offers some suggestions that may make the task less unpleasant or intimidating.
Chore or Duty
By planning your estate while you are in good mental and physical health, you are giving your family, heirs and beneficiaries a final gift. You are guiding them through one of the most painful and difficult transitions they may ever have to face—the prospect of doing without you. Any help that you can give them in the form of planning and forethought will be of great benefit. The following items are a good place to start
Last Will and Testament
This document outlines specifically how your property will be divided among your heirs. It sets down and clarifies your wishes, circumvents possible litigations or hard feelings between your heirs and keeps your estate out of probate. You will choose someone who will oversee the disposition of your bequests. This person is your executor. If you discuss your wishes with your heirs to ensure that everyone knows what will come to them ahead of time, much jealousy and bitterness can be avoided. You can make your will online, through an attorney or several other ways, but your most secure method is with your Reno estate planning lawyer.
Your Life Insurance Policy
If you have anyone who depends on you, whether it be a spouse, children or others, you should take out life insurance. This way, if something happens to you, your family is not left destitute. If you are uncertain of what to buy or how much, a reputable life insurance agent can give you sound advice and guide you towards a product that will be suitable for you particular needs.
Durable Power of Attorney
This allows the person you designate to act in your behalf if you cannot act for yourself due to injuries sustained in a serious accident or as a result of a devastating illness that has left you unable to function. Durable power of attorney obliges your agent, the person you chose as your designate, to comply with your wishes, and you retain the ability to revoke it if you so desire.
Your Living Will
This sets forth your wishes if you become the victim of a devastating condition and are placed on life support. It allows you to assert your own will with regards to whether or not you wish to be kept alive by artificial means when there is no chance of cure, recovery or return to a conscious state or what types of procedures your religious faith does or does not permit. This document spares your family untold anguish and, while not necessarily a requirement, is certainly a wise addition to your estate plan.
Let Us Help You Plan Ahead
Estate planning is not the most pleasant of duties, but the benefits it confers on those you leave behind are immeasurable. Set your plans in motion by calling Garret Sutton, your Reno estate planning attorney, at 800-700-1430 right away.