Probate Explained By a Reno Corporation Lawyer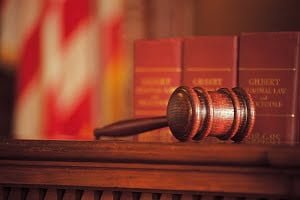 The legal term "probate" describes the process used by the courts to settle the affairs and distribute the property of deceased persons. Generally, the probate court will determine whether the deceased person had a will, a trust, or a combination of these and other documents. The court will also determine whether a will is valid and legitimate, since the word "probate" comes from the Latin verb probare, meaning to prove, i.e., prove the authenticity of the will.
The probate process can be time consuming and expensive. The average Reno probate proceeding takes anywhere from 6 months on the low end to up to 2 years or more. Attorney fees are awarded by the court and can be significant.
Generally, when one dies without a will, the deceased is described as "intestate" at their death, meaning "without a will." When one dies with a will, the deceased is described as "testate," or "with a will." If one passes without a will, generally the "intestacy" laws of the deceased person's state of residence at death will determine who will receive the deceased person's property. Thus, without planning, one is left to the default rules of the state government regarding who will inherit your property.
It is now common for people to have a living revocable trust, which is used in combination with a will (often termed a "pour-over will"). The pour-over will essentially instructs the surviving or successor trustee that, as appropriate, any property not already contained in the trust is to be funded into the trust at death. When the trust is properly funded prior to death, Reno probate can be avoided.
Living trusts are NOT for the rich only. For anyone with any assets, a living trust is an essential tool for planning for the future. Living trusts prepared by our office include a pour-over will, financial powers of attorney, health care powers of attorney, living wills, and other documents covering most contingencies occurring in life. You can be sure to be covered when (not if) difficulties arise.
While we work in corporation and asset protection law, we can refer you to a Reno living trust attorney for more information. Call us at (800) 700-1430.