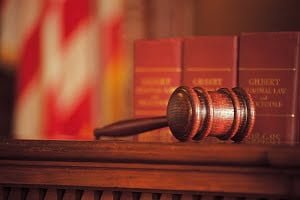 Sealing of Criminal Records
Our justice system punishes its citizens for even the smallest of activities. There are people in prison for fishing violations. With a crime on your record it can be almost impossible to gain future, productive employment.
But there is a legal procedure that can help.
If you have been convicted of a crime in Nevada, whether it is a misdemeanor or felony, it is possible to have the record of such conviction "sealed." Sealing your criminal records generally means that all records of arrest, detention, and other proceedings, are sealed so that only a very limited number of agencies will have access to such records, and such access is strictly limited to very few situations. In essence, your criminal record pertaining to the sealed conviction is "sealed off" from the world.
The effect of successfully "sealing" your criminal record is that your conviction for the sealed offense is deemed never to have occurred, and you have the legal right to answer accordingly in job interviews. In addition, successfully sealing your criminal record results in the restoration of your civil rights such as voting, running for public office, and the right to serve on a jury, if you were convicted of a felony. Note that your right to bear arms (i.e., owning or possessing a gun) is not restored by sealing your record. Also note that in order for your civil rights to be restored, you must not have other "un-sealed" felony convictions.
Sealing your criminal records can be a complicated process that is often unsuccessful without the assistance of a good attorney. Our office has successfully sealed criminal records related to serious felony crimes in Nevada. We may be able to assist you in sealing your Nevada criminal record. Please call Sutton Law Center at (800) 700-1430 for a consultation.