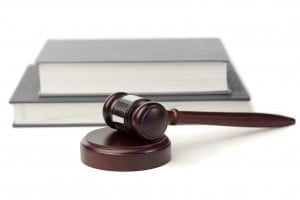 Regardless of the industry you are in, incorporating in Nevada is a great way to grow your business and set yourself up for success by protecting your personal assets and investments. Nevada attracts entrepreneurs from many industries with robust asset protection laws and strong privacy rights. We have helped clients in industries that include tourism, hospitality, construction and many more. Nevada has a dynamic economy and you should take advantage of the all the opportunities it has to offer.
If a incorporation is not ideal for your situation, forming a limited partnership (LP) or limited liability company (LLC) may be a viable option that we can discuss. One of the most important steps to take is deciding which type of business entity is most appropriate for your company. There are many pros and cons depending on your industry, your business goals and potential tax liabilities.
Requirements for Incorporation
There are certain minimum requirements in order to form a incorporate in Nevada, and your will first step is to acquire a business license. Failure to follow the proper formalities can subject your company to legal consequences and leave you open to personal liability if you are not subject to corporate protections. At The Sutton Law Center we offer comprehensive corporate formation packages for reasonable, flat-rate fees. Our services include all of the following:
Obtaining business licenses
Preparation of necessary documents, including: Bylaws, Operating Agreements or partnership agreements
Initial state filings to apply for any other licenses, permits or other specialized documents required by your particular industry
Stock agreements
Assistance with corporate name searches to make sure that your business filings are not rejected
Registered agent services to ensure that important documents are received and securely stored
Day-to-day management issues such as director, officer and shareholder logistics
Another important aspect of starting a business is determining how you will capitalize your business and manage any shares of stock that are issued. Equally important is making sure that your shares are protected if you are involved in a corporation or partnership where the company's assets are divided among many people. A corporate lawyer can ensure that your ownership interests and investments are not compromised.
Want to Incorporate in Nevada? Call Us!
If you or your business partners have any questions about incorporating in Nevada, our skilled corporate attorneys can help. Call The Sutton Law Center today at (775) 824-0300 for a consultation.